Exhibition Complex of Penza STIC (Scientific and Technical Information Center)
Exhibition Complex of Penza STIC (Scientific and Technical Information Center)
Address: 1, Ulyanovskaya st., Penza, Russia.
Penza STIC has one of the largest exhibition senters in Volga Region.
There are 3500 sq.m. of roofed and 1500 sq.m. of open air exhibition floor space, halls for conferences, seminars, special equipment, modern communication means.
---
Transport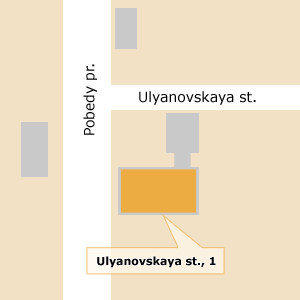 Venue access:
From the railway station: bus є 12; trolley bus єє 3, 5, 6 or marshrootka to the stop "STIC" (Scientific and Technical Information).