Ural Center for Development of Design
Ural Center for Development of Design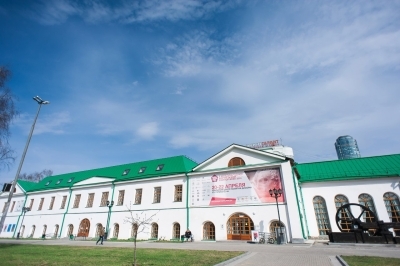 Address: 4a st. Gorky (Historical Square), Ekaterinburg, Russia.
The Ural Center for Development of Design is unique project for the Ural, which focused on the development, design, architecture, art and new technologies. The multipurpose platform includes event space, an educational section and business unit.
Located in the historic centre of the city.
In the immediate vicinity: shopping malls, metro, public transport, hotels, cafes, pedestrian rest areas.
Area is 1200 sq. m first level and 800 sq. m. 2nd level.
On the "second level" can be reached by elevator, stairs, and Gorky str. immediately on 2nd floor.